Memorable user experience: Browser-based 3D, virtual reality (VR) and augmented reality (AR)
At Cloud Levante as a select partner of aws, we have access to the Amazon Sumerian service: the platform for creating VR and AR applications.  If you have your ecommerce and want to give it an innovative look and feel and design an unforgettable user experience, this service is tailor-made to boost your business.
At Cloud Levante we work with this browser-based toolset to create high-quality virtual reality (VR), augmented reality (AR) and 3D applications.
This new user experience gives greater versatility and allows scenes to be published in a more seamless way. By transforming the current experience and functionality to allow customers to create and integrate 3D scenes into new or existing web pages with Babylon.js. At Cloud Levante we can build your interactive 3D scene, save it in the browser and publish it as a website that is immediately available to your users.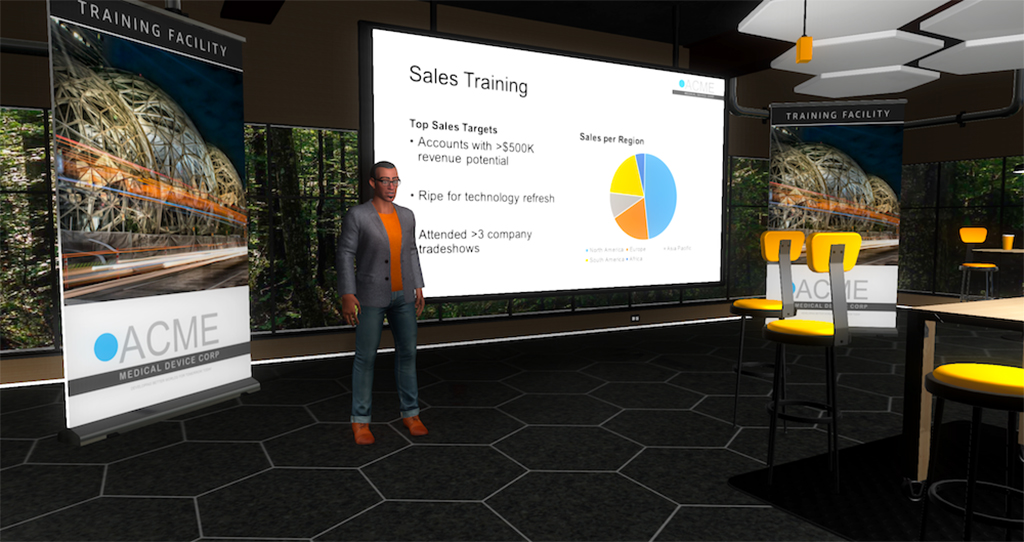 Interactive 3D scene made with Amazon Sumeria
The core of Amazon Sumerian is a web-based editor for building 3D scenes with animation and interaction with scripts and special effects.  The editor runs in your web browser, and all your data is stored in AWS. For scenes created for virtual reality, the editor sends the scenes to Amazon CloudFront as a website that you can upload directly to any WebVR or WebXR-compatible browser and headset, or embed on your website for others to access. 
WebXR is a group of standards that are used together to support the rendering of virtual reality (VR) applications or to add virtual elements to the real world through augmented reality (AR) experiences. WebXR like any web application, are compatible with various desktop and mobile operating systems.
Sumerian provides tools and components that you can use to add VR to your scene.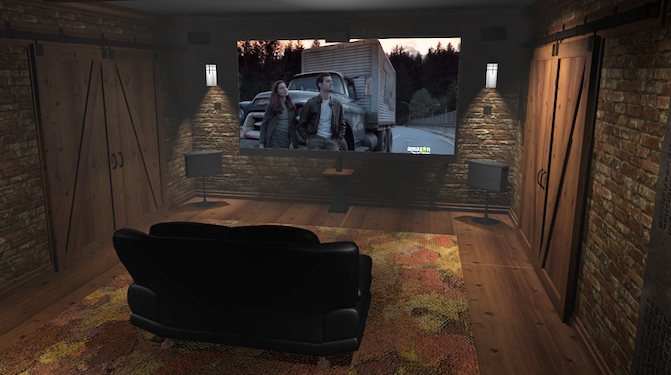 Amazon's Sumerian is our service for creating VR, AR and 3D applications.
Sumerian provides a library of optimised 3D objects and scene templates that you can use to build scenes without any existing assets. If you have 3D models, you can import them with their animations and textures by dragging them from your file system to the editor canvas. 
Sumerian also allows you to create augmented reality (AR) applications. An AR application can use the camera on your phone's camera or an AR-compatible headset to overlay graphics on the real world. Sumerian provides a template and sample app for creating ARKit apps for iOS and ARCore apps for Android devices.
Use Sumerian's library of assets or contribute your own.

Sumerian also has a library of primitive shapes, 3D models, models, hosts, textures and scripts.
Experiences can be viewed on desktop, mobile devices and all major VR headsets.
This platform has its own library of models to use, as well as the option to import FBX, OBJ files or Unity projects, so there is more compatibility with respect to other programmes for creating virtual and/or augmented reality applications. One of the strong points of Amazon Sumerian is that programmers have the ability to create 3D characters that can interact with the end user, and can even give them the ability to learn a language and have conversations like a virtual assistant, as if they were Amazon Alexa, Apple Siri or Google Assistant.
Amazon Sumerian uses the AWS programming language, which allows our team to work seamlessly. If you are looking to create an unforgettable user experience for your market place, e-commerce or platform take advantage of our experience as aws partners and the endless possibilities of 3D, VR and AR.
Boost your ecommerce potential
Have you already tackled the digital transformation of your business?
Contact our team and find out how to create a memorable user experience.