Data Science, Cybersecurity and LegalTech among the university subjects taught by Cloud Levante's CEO
CEO Cloud Levante Victor Adsuar is responsible for the subject LegalTech in the Master in Digital Society Law at the University of Alicante.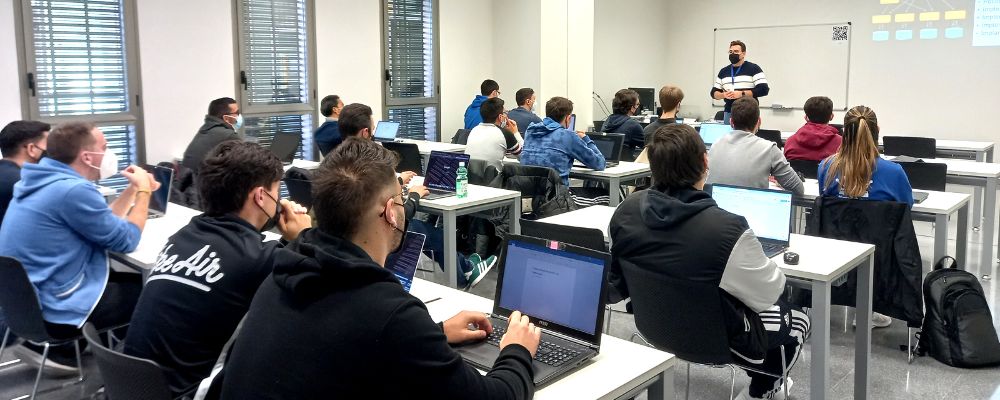 📷   Victor Adsuar with his students from the IT Engineering Degree and the Master's Degree in Cybersecurity
Technological development and rapid social change have opened up a world of possibilities for Information Science specialists. There are so many possibilities that it is essential to educate a society about the rights they have when using technologies. Under this prism, Victor Adsuar, Cloud Architect and CEO of Cloud Levante, has been selected to be part of the lecturers in the Master in Digital Society Law at the University of Alicante, where he will teach his knowledge in the area of LegalTech.
The University of Alicante cites its Master's Programme in Digital Society Law as: "The main objective is to prepare our students to face complex problems and to integrate into interdisciplinary teams. The international and eminently practical vocation of the study programme is reflected in its teaching staff, integrated by prestigious academics, legal professionals, engineers, industry representatives and representatives of national and international institutions".
Legaltech solution types.
During the academic year, Victor Adsuar will apply an interdisciplinary programme based on emerging technologies and their implications in the business world to explore the legal questions that govern them.
As well as Artificial Intelligence applications for Problem Solving with Natural Language Generation, Speech Recognition, Virtual Agents, Machine Learning, Decision Making Systems, Biometrics, Robotic Process Automation and Natural Language Processing.

The aim is to address the legal challenges posed by new technologies: the protection of privacy and personal data, intellectual property, cybersecurity, e-procurement, the rights of users of online platforms and many other aspects of the digital society of great relevance for companies and institutions.
In his role as an AWS instructor he has given continuous courses to financial institutions such as Banco Santander and BBVA. Deepening the understanding of important concepts such as: cloud architecture variables, blocks, sensitivities, i.a.
With his professional background and teaching experience, the CEO of Cloud Levante is more than ready to transfer his knowledge of LegalTech. And in this form, train the professionals in charge of regulating the activities that will allow us to build a fair digital society.
Victor claims that "without security, technology loses all the value it offers" and emphasises the importance of meeting the demands of this new reality. This is an innovative challenge in which Victor Adsuar is prepared to train professionals who are capable of dealing with the legal problems posed by new technologies.