Mejor rendimiento y menor coste para las cargas de trabajo con las nuevas instancias AWS C7g impulsadas por Graviton3
The new generation of compute-optimised Amazon EC2 C7g instances, which have been talked about for the last year, are now generally available.
Graviton 3 core statistics
Previous steps:
In 2018, Amazon Web Services unveiled the first generation of its instances powered by the AWS Graviton chip.

At the AWS re: Invent 2021 conference in Las Vegas, AWS announced the third generation of Graviton processors: the AWS Graviton3.
Graviton3 now powers all new Elastic Compute 2 (EC2) C7g instances
C7g instances are the first instances to run on the new AWS Graviton3 processors, which offer up to 25% higher performance, up to 2x higher floating point performance and 50% faster memory access based on next-generation DDR5 memory technology compared to Graviton2 processors. A processor optimised specifically for modern workloads. To improve performance, reduce cost and increase efficiency for most cloud workloads.
These enhancements optimise a wide variety of applications and provide the best price-performance ratio within their instance families for a broad spectrum of compute-intensive workloads. For example, HPC, batch processing, electronic design automation (EDA), media coding, scientific modelling, ad serving, distributed analytics and CPU-based machine learning inference.
Instances are ideal for all Linux-based workloads, including containerised and microservices-based applications built with Amazon Elastic Kubernetes Service (EKS), Amazon Elastic Container Service (Amazon ECS), Amazon Elastic Container Registry, Kubernetes and Docker, and written in popular programming languages such as C/C++, Rust, Go, Java, Python, .NET Core, Node.js, Ruby and PHP.
They aim to deliver the best performance and lowest cost for modern workloads.
Many popular security, monitoring, management, container and CI/CD applications and services also support AWS Graviton-based instances.
25% more performance
50% more memory bandwidth
2x floating point
2x cryptographic performance
3 times the performance of machine learning
60% less power consumption
Improved security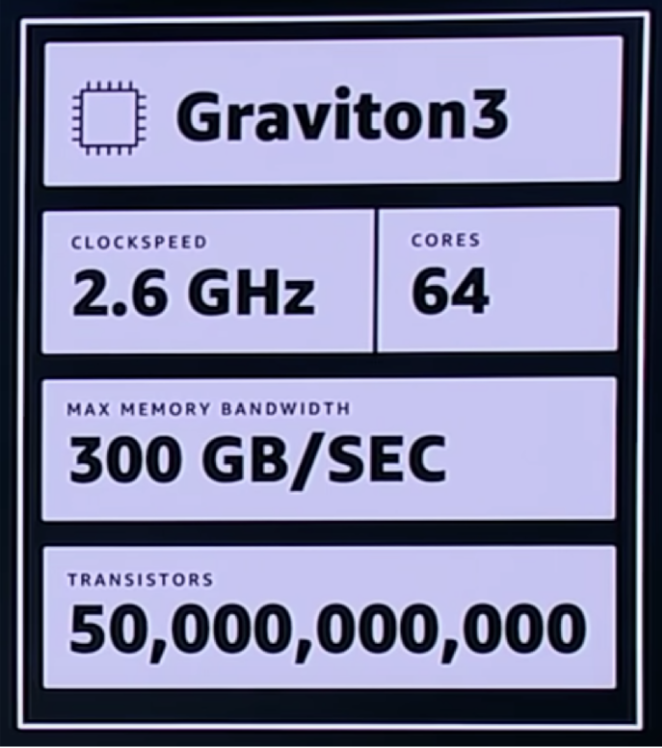 The Cloud Levante team is excited about the new capabilities of Amazon EC2 C7g Powered by AWS Graviton3 Processors instances and their significant impact on the performance of current generation instances.