How can you apply AWS Well-Architected best practices?
The AWS Well-Architected Framework can help ensure your workloads are secure, high-performing, and resilient. Regularly review the state of your workloads to identify improvement opportunities across the 5 AWS Well-Architected Framework pillars.


The 5 pillars of the AWS Well-Architected Framework

You're already on AWS, but you have concerns about costs, security, or how you've been using AWS services. You think that you have not been using AWS services correctly and that you need a review of your infrastructure. For this we offer the Well Architected Review service: an analysis under the AWS Well Architected framework where the platform is studied under the prism of these 5 pillars: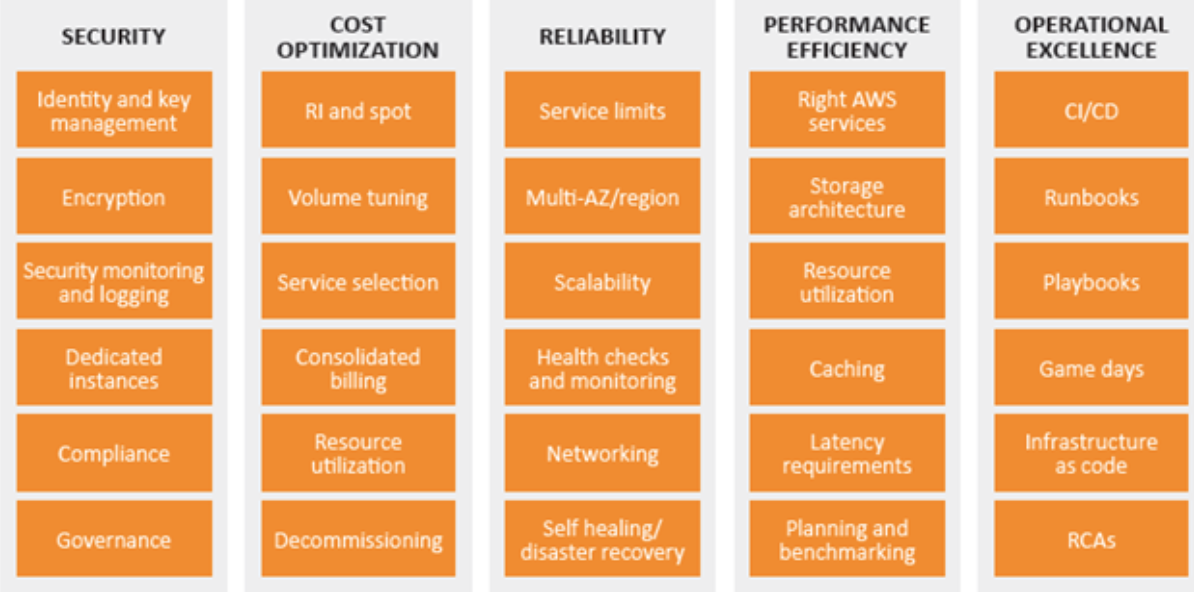 What is a Well Architected Review? The steps are as follows:
NDA signature. Before accessing the platform, we sign a confidentiality agreement to guarantee your security.
AWS Access. Creation of an AWS IAM account for Cloud Levante to access the AWS platform. It is necessary to create an account with read access to all services and billing.
Technical team session. We will develop a technical session of about 5 hours with your team where we will study point by point the platform in common. Recommendations will be discussed and the existing architecture will be questioned in order to adapt it to the indications of "Well Architected".
Realisation of the report. In the days following the technical team session Cloud Levante will develop a technical report summarising the key ideas discussed in the technical session and the recommended next steps. New designs, if necessary, and practices to be implemented for future designs will be delivered.
Report Review. A new two-hour session will be held where the report will be shared with your technical team and any doubts raised will be resolved.
Technical advice for the resolution of doubts and implementation of changes and revisions. During a period of 5 days your technical team will be able to consult and raise any doubts they consider necessary with the Cloud Levante team.
This diagram shows the steps to be taken in carrying out the review of the well-formed AWS platform: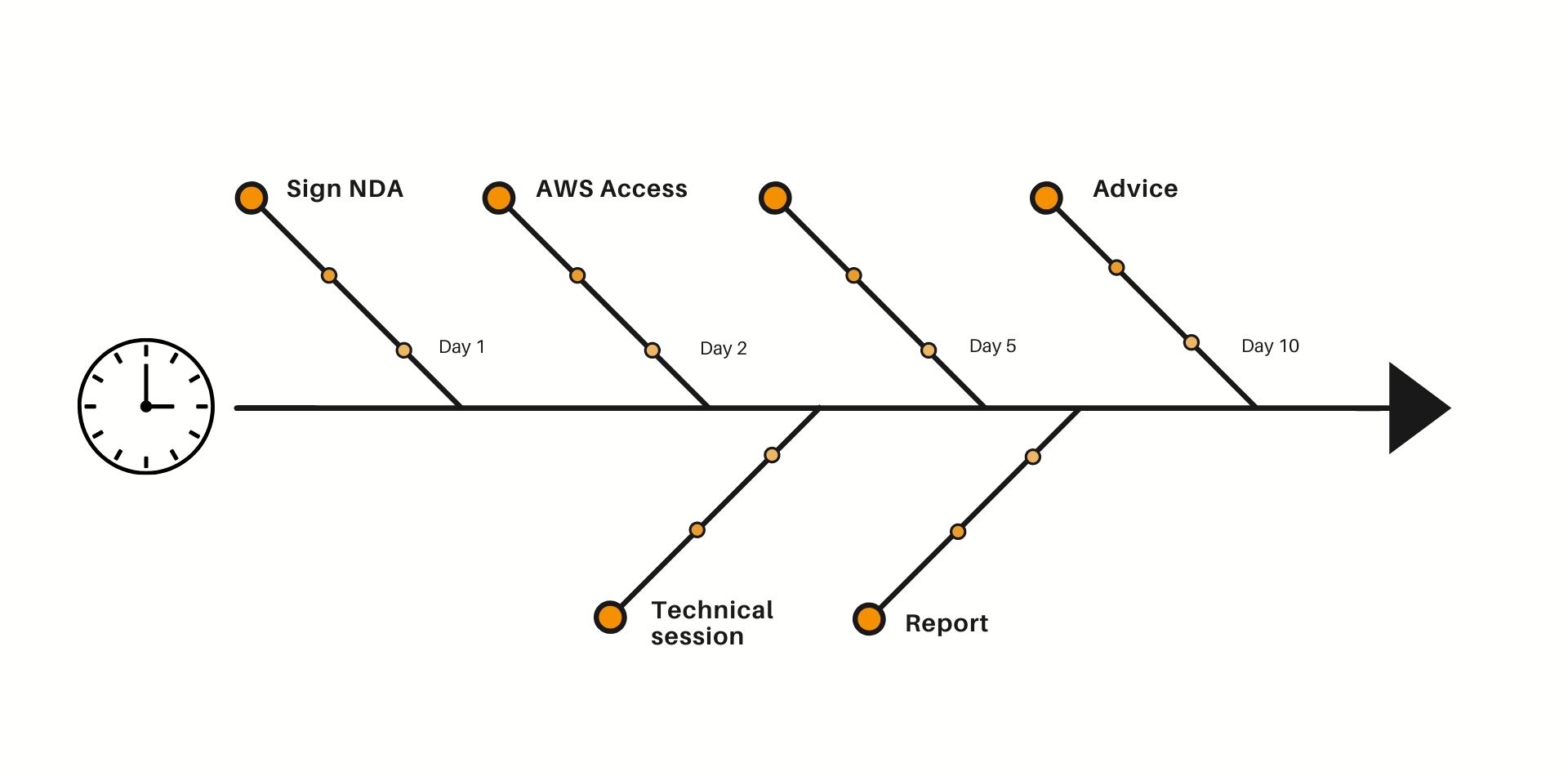 Benefits of an AWS Well-Architected Framework Review
Free risk assessment with an AWS Well-Architected expert who can guide your through the review process.
Qualifying risk remediation services may earn you $5,000 in AWS service credits.
Improve the security of your AWS workloads by applying AWS best practices.
Implement a strong identity foundation, and centralize identity management.
Enable traceability to monitor, alert, and audit actions in real-time.
Automate security best practices to securely scale more rapidly and cost-effectively.
We conduct reviews of the AWS framework to assess cloud architectures across the 5 pillars of AWS best practices. We identify high-risk issues and implement improvements that scale with application needs over time.