Amazon Web Services has launched a new cloud region in the United Arab Emirates

The AWS Region in the United Arab Emirates is now open, Amazon Web Services announced this week. The company continues to detail the new cloud region: the official name is Middle East (UAE), and the API name is me-central-1. You can start using it today to deploy workloads and store your data in the United Arab Emirates.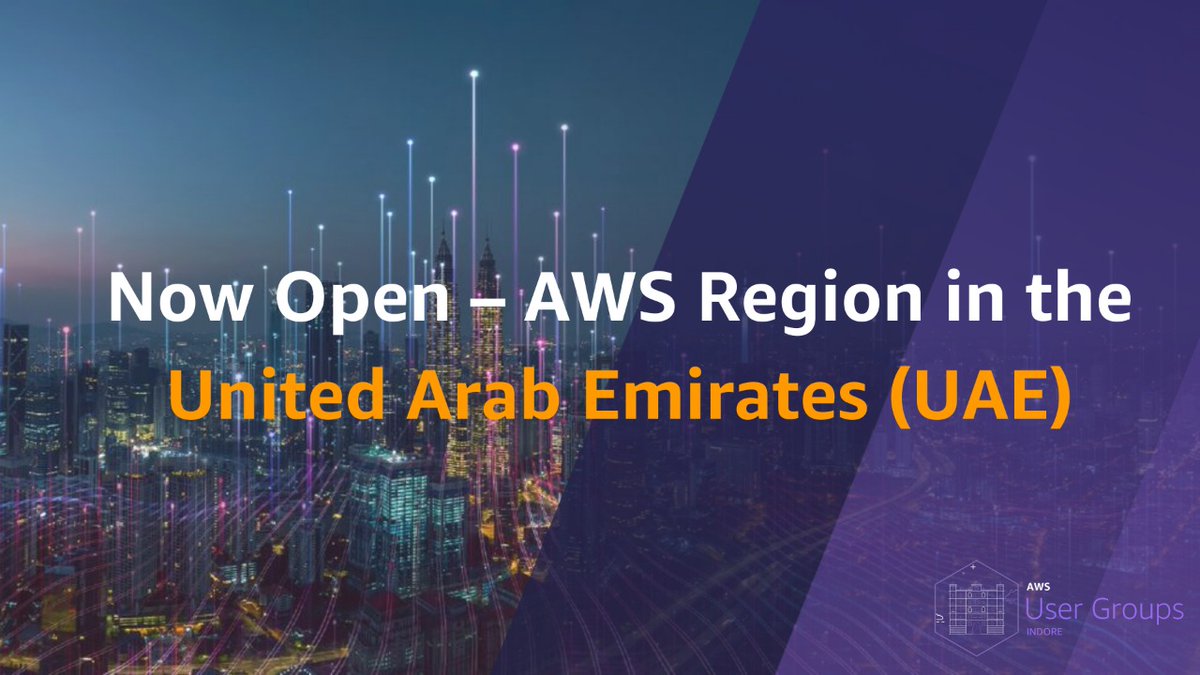 As with most regions, UAE opens with three availability zones. Zones can be used to reliably spread applications across multiple data centers. Each Availability Zone is a fully isolated partition of AWS infrastructure that contains one or more data centers.
AWS now has two regions in the Middle East, with the Israeli region in development
This is the second region the company has opened in the Middle East, following the opening of a region in Bahrain in 2019. The company is also developing another region in Israel.
With the launch of the AWS Middle East (UAE) Region, AWS has 87 Availability Zones across 27 geographic regions, with announced plans to launch 21 more Availability Zones and seven more AWS Regions in Australia, Canada, India, Israel, New Zealand, Spain, and Switzerland. AWS Regions are composed of Availability Zones that place infrastructure in separate and distinct geographic locations. The AWS Middle East (UAE) Region consists of three Availability Zones and joins the existing AWS Middle East (Bahrain) Region, which opened in July 2019. 

AWS Global Infrastructure
Availability Zones and Regions – AWS
Regions are geographic locations worldwide where AWS hosts its data centers.
Availability Zones are located far enough from each other to support customers' business continuity, but near enough to provide low latency for high-availability applications that use multiple Availability Zones. Each Availability Zone has independent power, cooling, and physical security and is connected through redundant, ultra-low latency networks. AWS customers focused on high-availability can design their applications to run in multiple Availability Zones to achieve even greater fault tolerance.
The launch of the AWS Middle East (UAE) Region will enable local customers with data residency requirements to store data securely in the UAE, while providing customers with even lower latency across the country.