Amazon launches new financial service with insurance comparator portal
Amazon launches its home insurance comparison and shopping portal, further increasing its online presence, now in the fintech world. The rollout of the service will be done gradually, and for the moment within the UK, through the Amazon Insurance Store.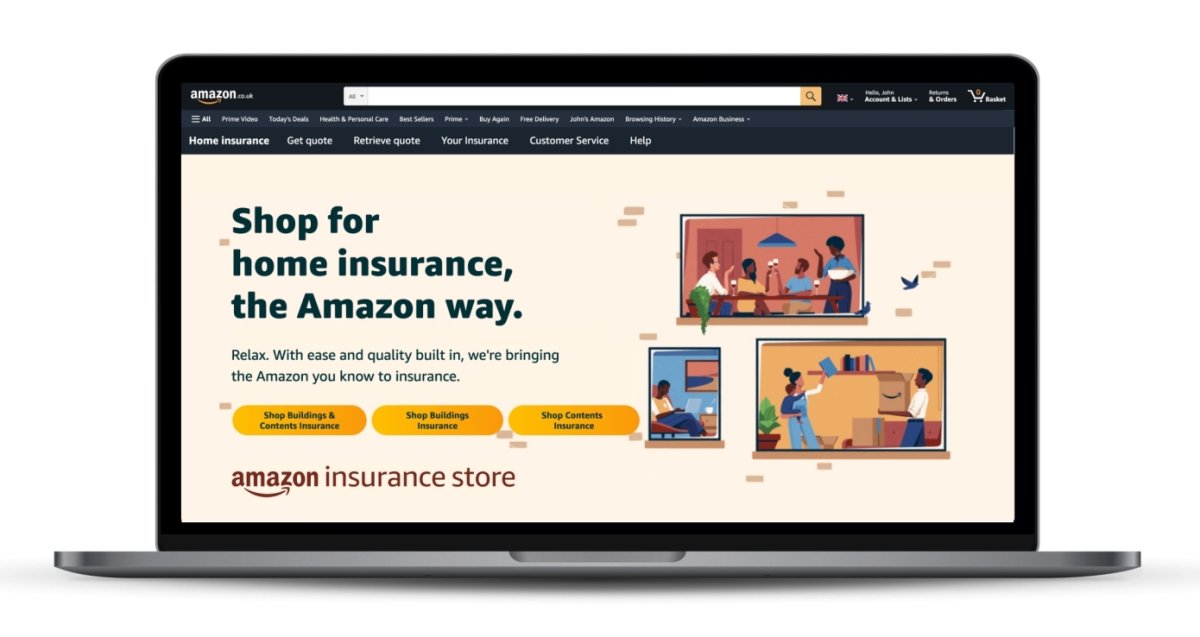 Big technology companies in the financial services sector
The portal, which aims to be competition for sites such as Moneysupermarket, Uswitch, Compare the Market and GoCompare, will allow customers to compare and buy buildings and contents insurance from a variety of providers, without leaving its website.  Although it currently has only three insurance providers – UK, Co-operative and General Insurance. The company plans to add more insurers early next year. The portal will also allow customers to review their providers. A clear sign of the growing ambitions of large technology companies in the financial services sector.
The service comes a week after Apple announced a new high-yield savings account with Goldman Sachs. Amazon hopes to succeed where Google failed in online comparison sites. Google Compare, a tool for comparing car insurance, credit cards and mortgages, closed in 2016 after operating for several years in the UK and a year in the US. The service is now available to all UK customers on the website and will be available on the mobile app later this year.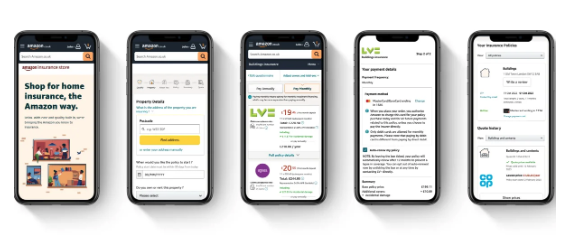 Amazon states that "this initial launch is just the beginning."
Jonathan Feifs, general manager of European Payment Products at Amazon, said, "Buying home insurance online is a well-established experience, and we aim to exceed customer expectations when it comes to the Amazon Insurance Store.
"This initial launch is just the beginning – we will continue to innovate and make improvements, all with the goal of delighting customers and providing the most convenient shopping experience possible."
Amazon will charge a commission on each sale and said customer data collected during the app will be separated from the company's other business units, including its fast-growing advertising division and its Ring home security cameras.