Sharing Abilities at TalentCEO Day: Innovative Strategies in Talent Management 
What should CEOs do to retain and attract talent to their company? What values set the future direction in business environments? How to compensate and empower the team? All these questions are of vital importance within an organization. And it was covered on October 28 at the TalentCEO conference, which of course Cloud Levante attended.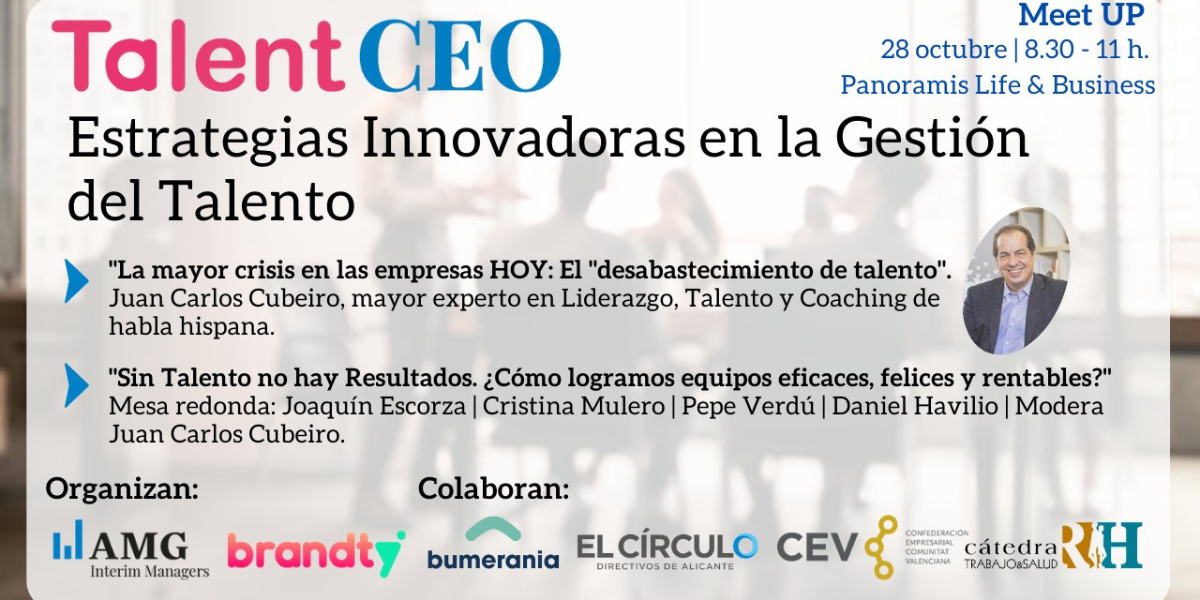 Talent, empathy and commitment to the team: our most deeply established values.
At Cloud Levante we have always been committed to a methodology of opportunities and empowering talent. That is why, at this point, talking about talent, creativity and skills is nothing new. It is part of the methodology we try to apply every day. Based on this, our CEO -Víctor Adsuar- could not miss the TalentCEO Day: Innovative Strategies in Talent Management. Meeting organized by Círculo-Directivos Alicante, – an association of which Cloud Levante is a member – together with AMG Interim Managers and Brandty. 
With the opportunity to attend these meetings, we reinforce the competencies on which, both in our teaching and business activities, we focus to enhance and retain the talent that allows professionals to develop their full potential.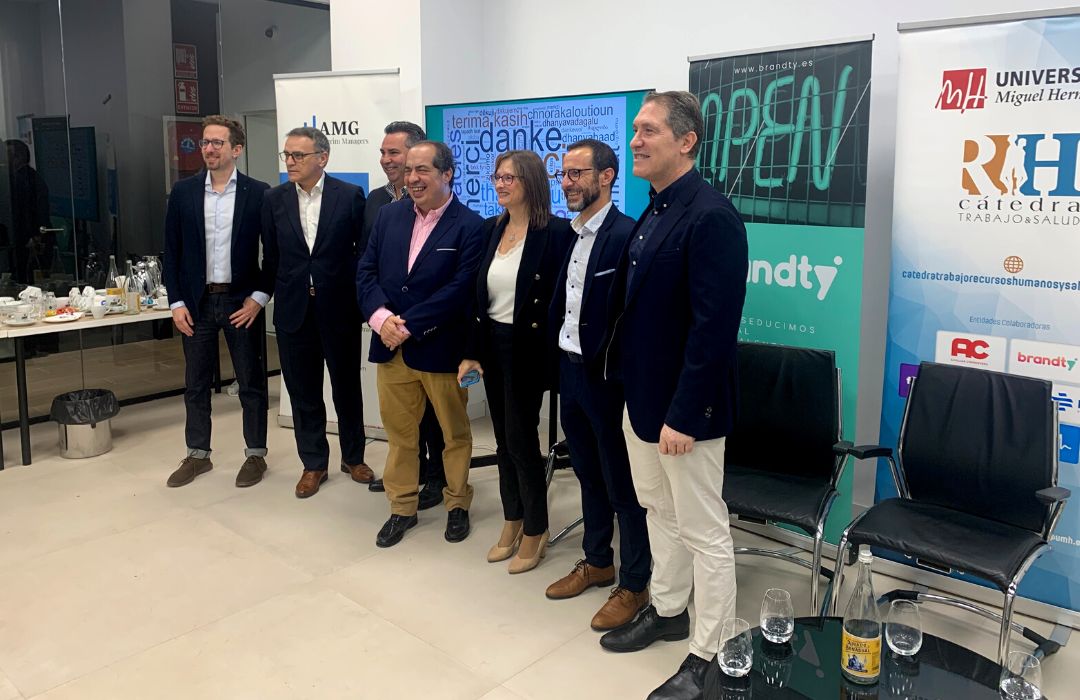 TalentCEO Day on October 28 in Alicante
The meeting was attended by Juan Carlos Cubeiro, Spanish-speaking expert in Leadership, Talent and Coaching. Juan Carlos Cubeiro dedicated his presentation to the actions that CEOs should take in the face of the talent deficit. He pointed out that the first thing is to be aware of the talent shortage, "which is 80% in Spain and 85% in Portugal" said the leadership expert. In his ideas we saw reflected the importance of retaining the talent of the professionals who are part of the teams, through good practices that cover all levels of the organization. Compensate merit and support challenges, ensuring a happy environment "because happy people are three times more productive. It's about creating positive emotional bonds, empowering and, yes, having fun working together." Great quote from Juan Carlos Cubeiro with which we are 100% in agreement and committed to the message.
In addition, the event included a round table with the theme: "Without Talent there are no Results: How to achieve efficient, happy and profitable teams", led by Joaquín Escorza (AMG), Cristina Mulero (Brandty), Pepe Verdú (MINILAND GROUP), Daniel Havillio (Energy System).
A great meeting to offer different visions that provide innovative solutions to the great challenges in terms of people. At Cloud Levante we are proud to be able to generate a high performance and trustworthy team, and it is these meetings that make us see the importance of the talent of all the members of our team, who are the ones that generate the success of Cloud Levante. 
Among the recent actions we have carried out to promote talent we have the Cloud Architect course, which was a great success in its first edition and we are already preparing the second one. In addition to our participation in the ELLIS Doctoral Symposium focused on research in the field of Artificial Intelligence.