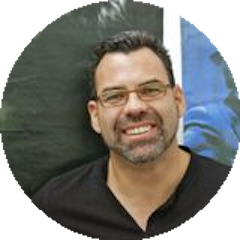 Víctor Adsuar, FOUNDER OF CLOUD LEVANTE
Get to KNOW MY PROJECTs
I am an Amazon Web Services (AWS) cloud architect with extensive experience in large corporate deployments and startups. I am dedicated to my profession and focus on the needs of my clients. Technology and its whole world is my passion, I am here to assist you.
Why
We want to change the world of consulting and build a framework of information exchange where knowledge can flow freely.
How
Our work method involves the client through our unique communication channels that offer moments of understanding allowing knowledge to flow naturally during the project.
At Cloud Levante, we use the Mentoring Cloud, which consists of different systems such as, direct communication channels, joint task management, training, support, and above all, a great deal of involvement with client objectives.
What
Empleamos el Amazon Cloud, para ayudar a las organizaciones a ser más ágiles, a construir arquitecturas robustas y resilientes para que sus negocios nunca paren.
El portfolio de servicios que nos ofrece nos permite acometer proyectos complejos y tecnológicamente vanguardista. La disponibilidad de su infraestructuras desplegamos plataformas robustas. Amamos la tecnología, somos tecnología.
As a world leader cloud, we hold ourselves in the services of Amazon Web Services supplier to offer our customers the best technology with the highest quality in the market.
We are consultants with extensive experience in the digital transformation of companies making use of cloud tools. We accompany, provide technical guidance, and transform the future together.
We grow with our customers.
Honesty and commitment are our central values. We are involved at 100% in all of our projects, and put in all of our potential to make the digitalization of the XXI century possible.
Our team is composed of certified technicians in Amazon Web Services.
We are Standard Consulting Partner of Amazon Web Services. We follow the AWS partner program to grow with our customers and offer the best service.