Sharing Knowlegde about Cloud Amazon
"As Systems Director of LA UNION ALCOYANA, S.A. de Seguros, for me personally and our organization, it has been and is a great success collaborating with Víctor Adsuar a highly qualified Cloud Architect, who has demonstrated at all times his attitude and aptitude in the collaboration that he has been providing us. The migration to the AWS cloud that we made two years ago, has been a complete victory in all aspects, I advise you to participate in this venture with Cloud Levante. "
"We have known Victor for several years and we could not be happier with his collaboration, thanks to his solid knowledge and his professional value. Currently, we are working with him preparing for our company's future and developing our cloud infrastructure in AWS "
"We are beyond satisfied with the service, and we feel accompanied in all the operations. We are provided with excellent and fast attention. We highly recommend this service." Cloud Levante has been a fundamental pillar for us in the deployment of all our webs on the AWS platform."
Discover our Amazon Cloud Services:
We are Amazon Cloud Services Certified
Big Data Cloud
With Amazon Big Data Cloud we help companies collect, store, analyze and visualize the necessary data to extract any information needed for growth.
Machine Learning Cloud e IA
Through statistical models and cloud infrastructures, we assess any critical value for companies. We define projects so that the costs suit to your organizational needs.
Storage Cloud
The cloud offers an unlimited capacity to store all your business information securely. We deploy and develop projects for the implementation of a recovery strategy in the case of disaster at a local data center.
eCommerce Cloud
Through the elasticity provided by the cloud services, eCommerce can be created capable of supporting traffic generated by marketing campaigns or Blacks Fridays. We migrate eCommerce to the cloud so that you never run out of resources and your online store is always available to consumers.
DevOps & SysOps Consulting
The cloud offers a framework where infrastructure can be automated according to demand in a dynamic and scalable way. We develop automation in your cloud infrastructures to help reduce IT costs and improve the agility of your equipment.
Hybrid Cloud
The connection between physical data centers and the cloud must be done in an organized and secure way. The cloud is a great ally to grow your infrastructure on demand, without losing your connectivity from your data center. We carry out the integration projects securing the cloud as an ally in for company.
Check out our Amazon Cloud News!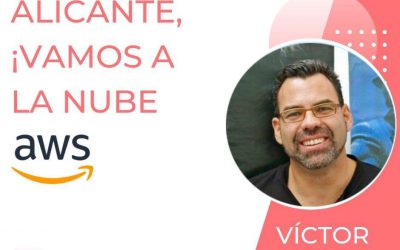 We will see you February 5 at 9:30 and until 2:00 p.m. to enjoy a day of introduction to the AWS Cloud in Alicante. Thanks to Ulab and our colleague Victor Adsuar will be in charge of offering a relaxed and educational day to learn how you can use the AWS Cloud. It...
This past May Cloud Levante attended the AWS Summit Madrid 2019. The most significant part of the event took place with KeyNote speaker Miguel Álava Director of AWS Spain. Throughout the morning there was a review of various announcements such as the inclusion in the...