Data Lake to become a Data-Driven company
Actiu needs advice for the development of a Data Lake due to the big volume of information they have to manage. Their objective is to correctly interpret the results they are obtaining and to be able to make the right decisions.  In this manner, Actiu positions itself as a data-driven company that makes decisions based on real data.
details
Company name: Actiu
Office furniture, specialized in the design of work spaces.
Creation of a centralized repository (Data Lake)
Data Lake allows us to execute different types of analysis: from dashboards and visualizations to big data processing, real-time analysis and machine learning to make the right decisions.
Stores all structured and unstructured data at any scale.
Preserves data without modifying it and without having to structure it beforehand.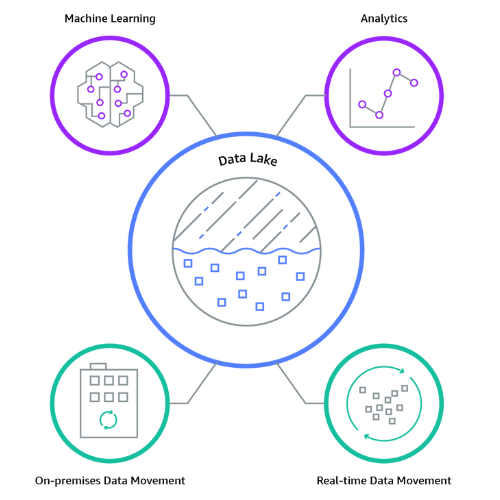 Starting point: Analysis and evaluation of data sources
The main challenge of the data lake architecture was that the raw data was stored without content control. To make the data lake usable, we first established defined mechanisms to catalog and protect the data.
Without cataloging and security, data cannot be found and is unreliable. This would result in a "data swamp". To meet Actiu's needs, data lakes must have governance, semantic consistency and access controls.
Solution: Deployment of data lakes in the cloud
The Cloud Levante team deployed the data lakes in the cloud. This platform is ideal for these workloads. As it provides performance, scalability, reliability, availability, a diverse set of analytics engines and massive economies of scale.
The characteristics of a Data Lake deployed in the Cloud include security, faster deployment times, better availability, more frequent upgrades, greater elasticity, global coverage and costs linked to real use.
Improved customer interactions
Higher operating efficiency
Better options for innovation in research and development
Key result: Data Governance
The key advantage of a Data Lake is the centralization of different content sources. Once this data is stored in the same architecture, it can be combined and processed through big data, search and analysis, which otherwise would not have been possible.
The ability to leverage more data, from more sources, in less time, and the ability for users to collaborate and analyze data in different manners allows Actiu to make better decisions in less time. Information is power, and a data lake allows access to a large amount of business information. Being able to be more effective, agile, innovative and make better decisions.