Disaster Recovery & Backup para superar imprevistos o averías. 
In any business there is always the possibility of a website downtime. The main thing is to be able to recover the environment as soon as possible. 
The design of the Platform for Platform allows us to be quick in restoring service in the event of a disaster.
DETAILS
Empresa: Planeta Huerto
Planeta Huerto de Grupo Carrefour es una tienda online con información y productos sobre estilo de vida sostenible.
Main factors on which the Disaster Recovery Plan acts to ensure business continuity
Backup and disaster recovery projects are one of the entry solutions that many companies use to validate the cloud as a business continuity strategy. The main downtime threats to the web are when one of the elements requires more resources and cannot be provided because the maximum limit has been reached.  In this case, the two ways of increasing the limits were specified, both for the application layer (backend, middleware and frontend) and the database layer.
Other crashes could occur due to the following factors:
Table crash in Database.
Deployment with a bug in the application.
DDoS attack.
There are really a multitude of threats that can cause the website to crash. The most common ones have been specified. But the important thing is to have a defined process to recover data and functionalities in the event of a system interruption caused by a disaster, whether natural or human-caused.
Backup solutions consist of programmed uploading of corporate data to the cloud so that in the event of loss they can be recovered for service restoration.
Deployment of contingency platforms in the cloud.
Automated cloud backup systems.
Integration of local data centres with the cloud.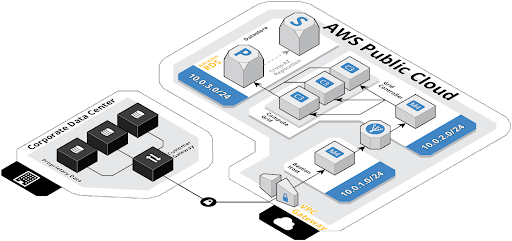 This contingency plan includes the action protocol and methodologies to be used when one, several or all of a company's IT systems are suspended.
The main focus of Disaster Recovery is to restart the critical processes of a company in the shortest possible time. In this way, the impact produced by the disaster is minimised, allowing the organisation and its workers to return to operating relatively normally until the problem is definitively solved.
In our approach, we have two key indicators:
RTO (Recovery Time Objective): the maximum amount of time that business activity can be halted.
RPO (Recovery Point Objective): the previous point in time to which we are willing to return to recover business data and functionality.
In addition, alerts were set up in case of a fall:
Preventive alert that warns us when a certain percentage of criticality is reached.

Alert that allows us to know when the service is down before a customer calls us.

Health check configuration to know when the service has been restored.
The tools we use for this type of services are DataSync or S3 and AWS Storage Gateway. In this way we can develop customised solutions for uploading data to the cloud on a scheduled basis and automatically retrieving it if necessary. If necessary, we also integrate backup services such as Veeam Backup in cloud environments for greater optimisation of storage and agility in operations.
A disaster recovery system has to provide a stable and robust solution that is capable of recovering a critical system in minutes. For this we use the AWS Elastic Disaster Recovery service which offers us a perfect solution to keep your standby system synchronised and ready to take control of your production loads in the event of a problem.