Technology trends 2023
The digital era is already a reality. New technologies are becoming less new and more applied. Advances continue and the expectations for the new year are amazing.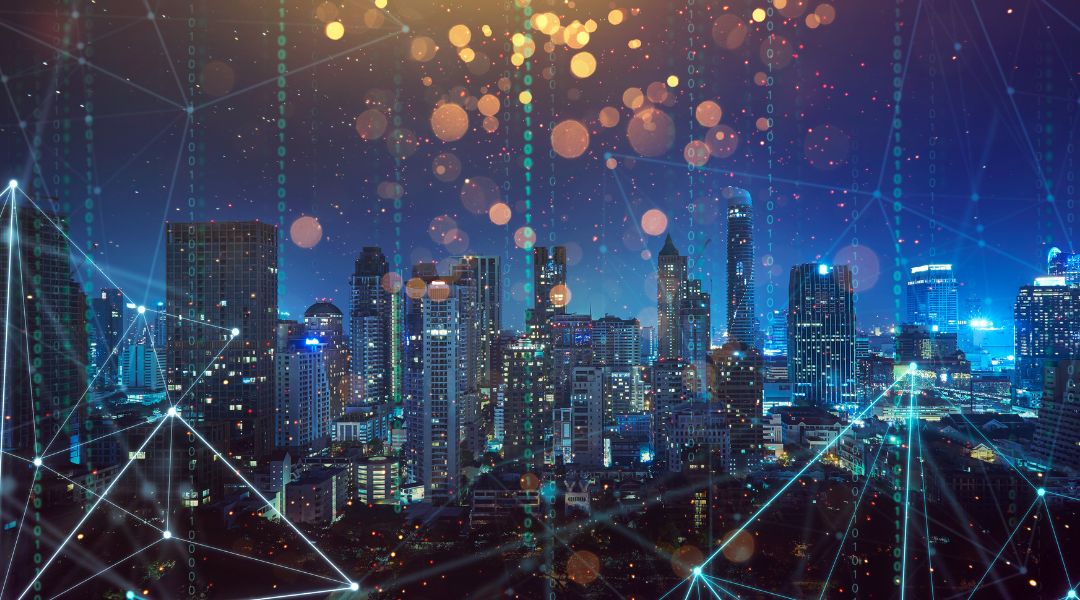 En Cloud Levante hemos recopilado 5 tendencias en las que ya hemos trabajado. La base está más que asentada, ahora nuestro objetivo es sacarles el máximo partido. Tanto si el objetivo es ahorrar costes, mejorar la productividad o reinventar el modelo de negocio. Cada organización es única y tiene sus propias necesidades. Sin embargo, es inevitable que el éxito de nuestro negocio se vea influenciado por desarrollos globales. Al identificar qué tendencias serán más relevantes para cada organización, podemos definir una hoja de ruta personalizada para lograr sus objetivos.
1. IA adaptativa

Los sistemas de IA adaptativa tienen como objetivo volver a entrenar continuamente a los modelos.
Este nuevo avance de IA permite que las máquinas aprendan en tiempo de ejecución y entornos de desarrollo. De esta forma, se tienen en cuenta los nuevos datos para adaptarse rápidamente a los cambios en las circunstancias del mundo real que no se anticiparon ni estuvieron disponibles durante el desarrollo inicial.
Mantener los procesos actualizados considerando pasado, presente y futuro.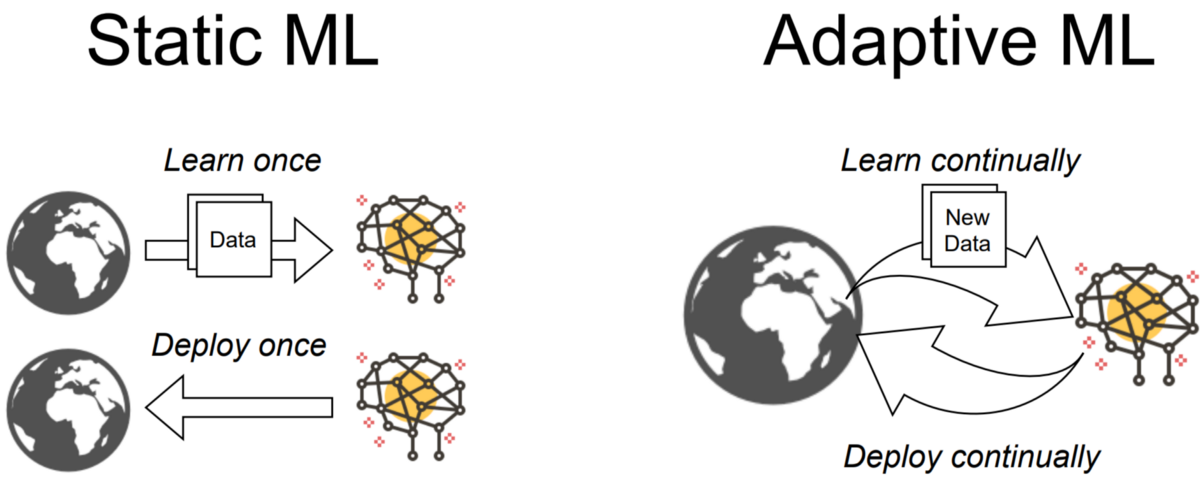 2. Gemelos digitales

Un gemelo digital es un sistema informático programado de tal manera que, al recibir las mismas entradas experimentadas por el objeto o proceso físico del que es gemelo, proporciona las mismas salidas.
Esto permite probar los prototipos virtualmente y mediante simulaciones digitales. Esto permite realizar cambios en el mundo digital hasta optimizarlos antes de imprimirlos en 3D para el mundo real.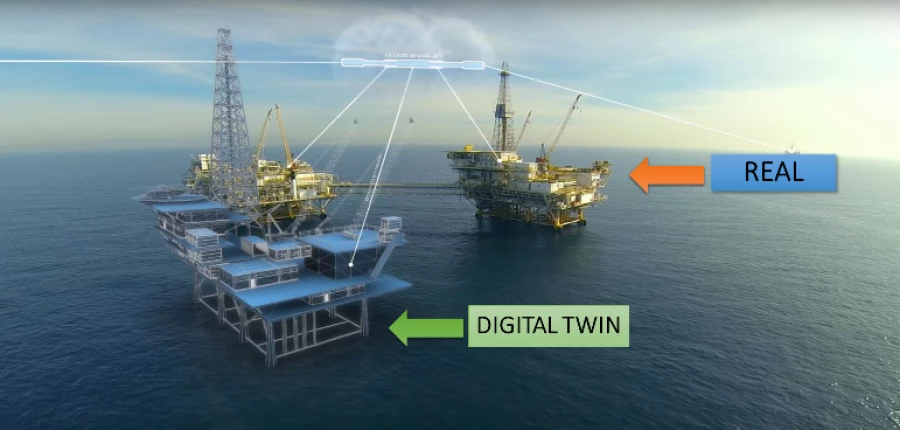 3. Procesamiento del Lenguaje Natural
Las máquinas hablan más y mejor.
El procesamiento del lenguaje natural es un campo de la informática, la inteligencia artificial y la lingüística que estudia las interacciones entre las computadoras y el lenguaje humano.
El mercado PLN tomará el relevo de la banca, los servicios financieros y los seguros. Se prevé que alcance los 341.000 millones de dólares para 2030, según la firma de tecnología y asesoría de inversiones GP Bullhound , que espera que la inversión siga aumentando en un mercado que ya tiene una tasa de crecimiento anual promedio del 30%.
4. Ciberseguridad
El año 2023 será, en muchos sentidos, el año de la ciberseguridad.
La digitalización de los negocios traerá consigo el riesgo de ataques por parte de actores externos.
La gran variedad de ataques que pueden afectar por sorpresa a los datos de tu organización ha traído consigo un sinfín de protecciones para hacerles frente que serán nuestro mejor aliado en 2023.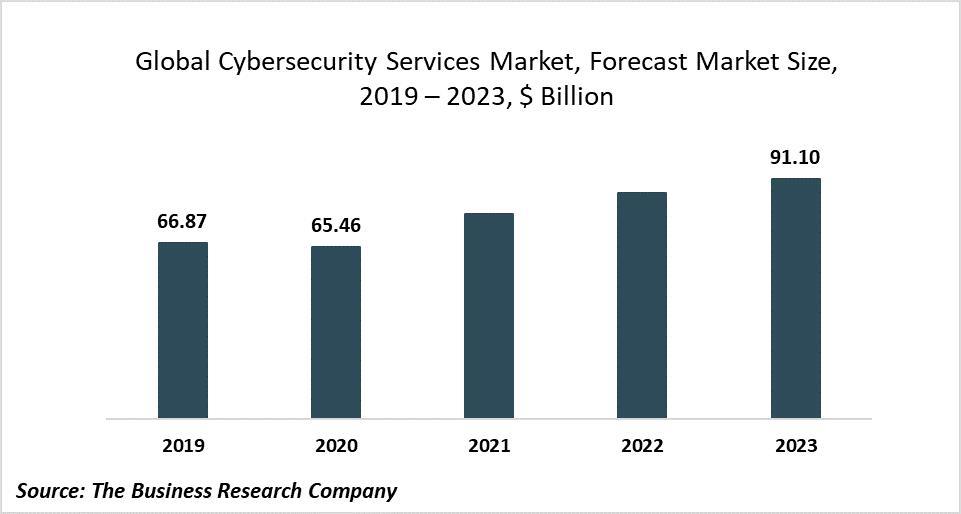 5. Plataformas a escala de la nube

Es la capacidad de aumentar el tamaño de la infraestructura existente (con software o aplicaciones) debido a la carga de trabajo y la necesidad de implementar nuevos recursos.
Estos ofrecen una combinación de SaaS, Paas e IaaS que brindan suites específicas para admitir casos de uso personalizados. Las empresas pueden utilizar las capacidades de las plataformas en la nube como componentes básicos para crear iniciativas comerciales digitales únicas y diferenciadoras.
La escalabilidad se ha convertido en un requisito para las organizaciones que desean crecer e implementar nuevos recursos para administrar las cargas de trabajo de forma dinámica.