Restructure the platform to improve security and disaster recovery. 

At TM Grupo Inmobiliario they are very aware of the importance of security. That's why we were given the task of improving the security of their website. Web portals are the first point of entry and the place where the organisation's security is tested.
DETAILS
Company: TM Grupo Inmobiliario
TM Grupo Inmobiliario is a developer founded in 1969, specialising in the construction and marketing of residential properties.
Analyse the configuration of each component and offer a new architecture to improve security.
During the development of the project it was necessary to analyse the state of the web platform.
Analysis of the components that make up the website.
Updating them.
Development of a re-architecture of the web platform.
Deployment of new services such as CDN or Web Application Firewall.
Availability and security tests.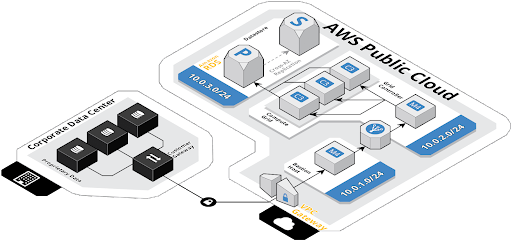 Following the development of the project, the increase in security was significantly increased and this increase was validated by an
Ethical Hacking Audit.
Close and constant treatment at all times to improve the business.
We are very satisfied with the service, we feel very accompanied in all operations, we receive excellent and fast attention, in fact it is a service we recommend. Cloud Levante for us has been a fundamental pillar in the deployment of all our group websites on the AWS platform.